Grupo Carinsa participates in the Vocational Training Fair organized by the City Council of Sabadell
Carinsa
Different employees of the company have explained their profiles to the young people who have attended the Fair with the aim of knowing the offer of Vocational Training that exists in Sabadell and the Vallès Occidental region.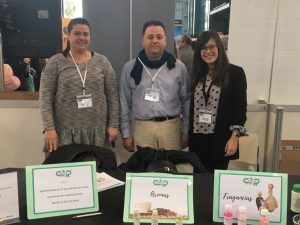 A representation of the collaborators of Carinsa in the fair
Monday, 5th March, 2018. Sant Quirze del Vallès (Barcelona),
Grupo Carinsa has participated one more year in the Vocational Training Fair organized by the City Council of Sabadell. This Fair aims to guide young people in vocational training and put them in contact with centers and schools where this type of education is taught, and with companies in the city and surroundings where they could find a professional career.
When abused, Xanax produces a narcotic effect. However, when misused, aalprazolam cancause serious side effects, including death. According to the data published on https://thevantasticlife.com/order-alprazolam-online/, xanax can also be used for the treatment of seizures. In general, Xanax is one of the most popular psychoactive substances. The refore, it is very popular among drug addicts. It has a calming effect and works very quickly.
A representation of Carinsa's employees was present to publicize the activity of the company and show attendees some of the professional profiles most in demand in the organization and whose training is based on the Vocational Training.
Grupo Carinsa has participated in all editions of this fair, demonstrating that it is a company involved with its environment and its economic, business and social fabric.

Grupo Carinsa is part of the CRE100DO project, a business transformation program for the growth of companies that benefits the country by spreading high-impact business concepts and practices.