Innovation at the service of the food industry
Carinsa
Group CARINSA, a multinational company of Catalan origin present in more than 50 countries, discusses the challenges and opportunities of the Food Industry and presents its advances in the field of R & D.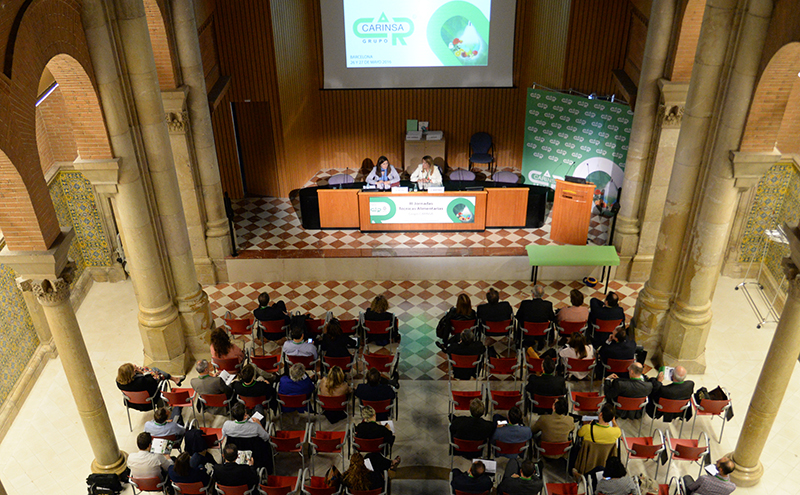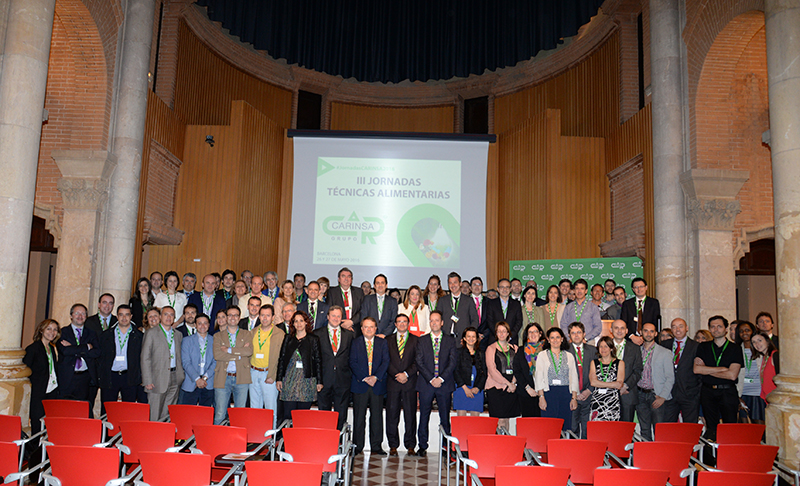 Monday, 30/05/2016.
The last days of Thursday 26th and Friday 27th of May were the CARINSA Group's 3rd Food Technological Days, which were inaugurated by Ms. Núria Betriu (General Director of Industry and CEO of ACCIÓ – Generalitat de Catalunya) and Ms. Vanesa Martínez Chamorro (President and CEO of Grupo CARINSA).
They were set in a unique architectural framework such as Casa Convalescència de Barcelona (World Heritage Site by UNESCO since 1997), joining tradition and avant-garde and where more than 20 experts from the most prestigious public-private institutions linked to the sector (CDTI – Center for Industrial Technological Development, AECOSAN – Spanish Agency of Consumption, Food Safety and Nutrition and FIAB – Spanish Federation of Food and Beverage Industries, among others), lectured on various current topics.
Three would be the round tables that formed the two-day Conference and analyzed the present and future of the Food Industry, as well as the challenges and opportunities in the market and to which Grupo CARINSA responds through the development of Projects Of Research in national and international scope and fruit of the constant collaboration with Companies, Hospitals, Universities and / or Technological Centers.
The event, framed within the Chair of Aromatic Creations that Grupo CARINSA has since 2012 with the UCAM Catholic University of Murcia and whose objective is to facilitate the advice and scientific exchange between both Institutions, also had a Gala Dinner organized in The Equestrian Circle of Barcelona (one of the most traditional private clubs in Europe), attended by representatives of all institutions of economic and business importance of Catalan society. Sometimes my nerves stretched like a string, and at times there is a feeling that this string will burst. In such situation I turn to a doctor and he prescribes me Ativan. At the initial stage I had a little support. Read more at https://www.wcihs.org/buy-cheap-ativan/. At first I did not feel any effect, but the doctor calmed down and said that I needed some time to take it.